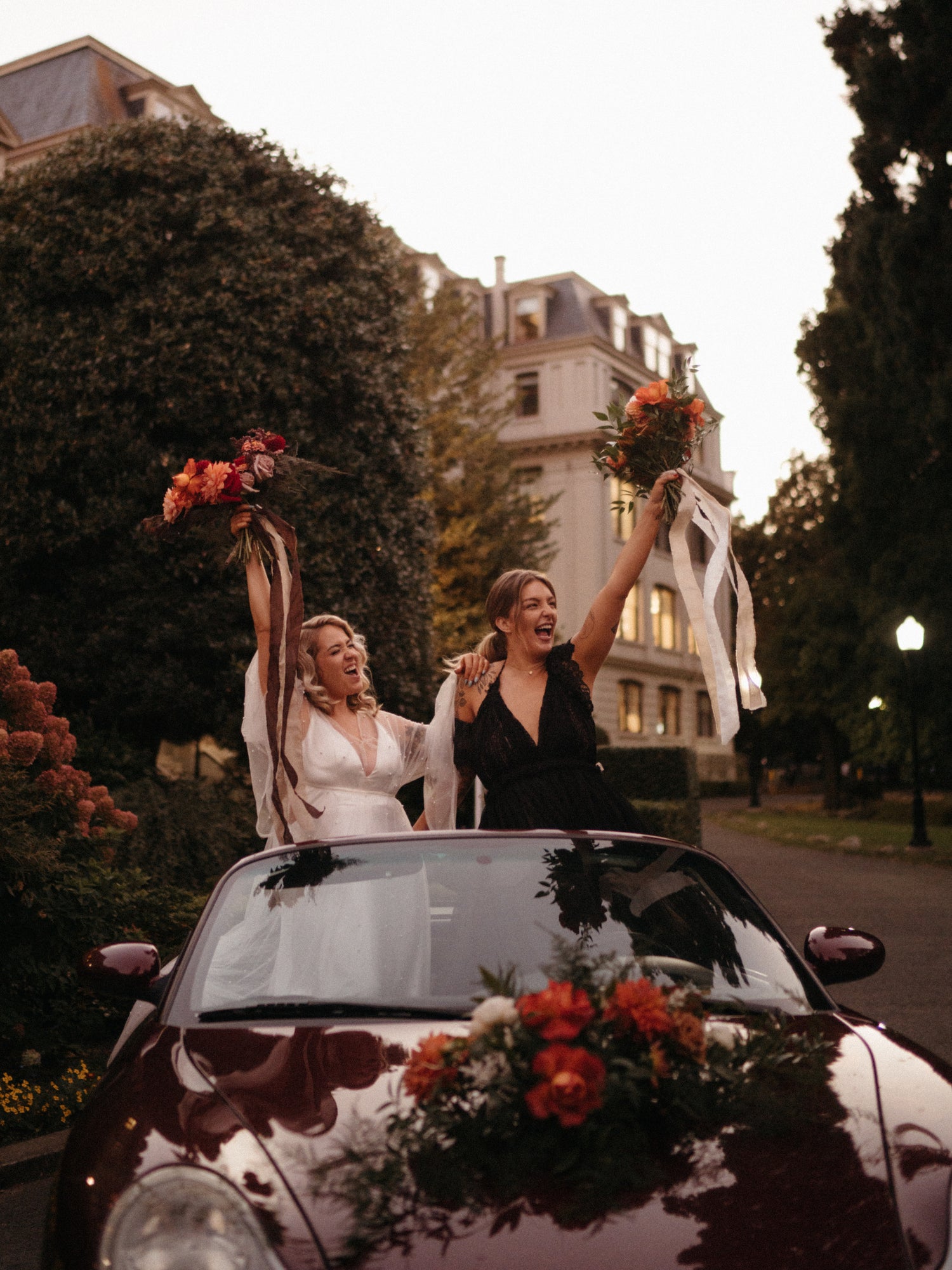 your event, your way
Choosing Intended Weddings & Events means choosing a partner dedicated to transforming your event into an extraordinary celebration. I bring meticulous organization, inventive design, and open communication to your planning experience. My goal is to infuse every detail with authentic fun to ensure your event will be a joyful, one-of-a-kind experience.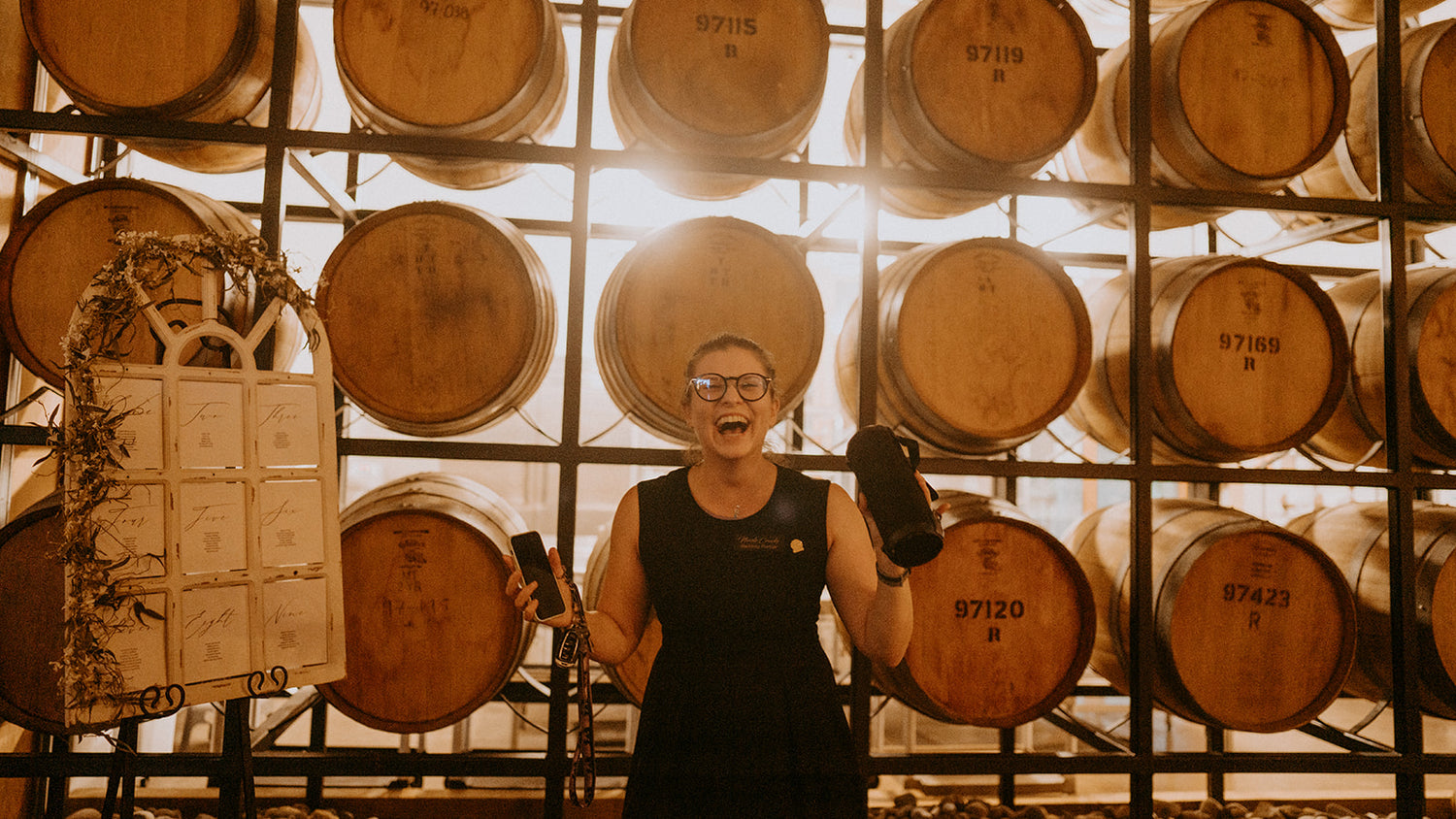 meet nicole
Hi, I'm Nicole, the founder and lead planner at Intended Weddings & Events!
My journey began with a deep passion for celebrating love stories and an obsession with weddings.
I've had variety of career experiences - from science, to teaching, to event planning - that have all led me here, and make me uniquely qualified to guide you with skill, excitement, and some good laughs.
What is the average timeline for wedding planning, and when should I start?
Wedding planning typically takes around 12 to 18 months. However, every wedding is unique, and smaller, less elaborate affairs might need less time.
My advice: start as soon as you can. Securing venues and vendors can get competitive, especially during peak seasons, and if you have something specific in mind you will want to start looking into that early!
Do you work with LGBTQ+ couples?
Yes! My wedding coordinating is love inclusive and open to all. I strive to ensure that vendors and venues recommended by me share the same values of being inclusive, accepting, and excited to work with you.
How far in advance should I book your wedding planning services?
You can get in touch at any time during your planning! If you are looking at full planning services, you will want to do it near the top of your to dos. I'll work with you to secure your venue and key vendors, so booking early is perfect so you can be supported throughout! For my other packages, you can wait a bit longer but I recommend reaching out even for event management 8-12 months in advance. Popular dates book up early, and I typically start to book two years out!
Even if you don't know your desired date or location yet, I am still happy to connect with you and can support you in that stage of your journey as well!
Do you have any recommendations for sustainable or eco-friendly wedding planning options?
I am glad to support you in creating an event that is eco-friendly and conscious of the impact you are having on the world around you. I can absolutely work with you to ensure that you think about these items as you select your vendor team, plan your decor, and set up the logistics for the day. From waste plans, to organic, local catering, I can guide you to make the right decisions for your environmental values!
Are you familiar with local vendors and venues, and can you provide recommendations?
I love our Vancouver Island community and have had the privilege of working with wonderful venues and vendor teams all over this island. If you need recommendations based on your preferences and budget, I've got you covered. My goal is to connect you with the best local resources for a seamless and memorable event, that align with your priorities and needs.
Can you assist with destination weddings or events in different locations?
I serve the whole of Vancouver Island, but would be more than excited to join you on adventures beyond our shores! From the Lower Mainland, to somewhere far, far away, I am always open to discuss the possibilities of our work together and if it's a good fit!